---
Relativiteit Van de Omgeving
(2023) - available here


Look at your
surroundings
!
-seize
time
-
Aren't these dominant (f)actors
in your
well
-being?
Flee, free
from
mists
.
Slow down
,
Reflect
, ponder..
-drink
water
-
For roots may spring,
Seeds
may sprout
replenish your garden.
Skate
through into
as
dusk
lights
a new
environment
.


tracks:
- omgeving (intro)
Vertraag!
Uurwerk
- mistbank
Vrije Vlucht
Maansteen
- refractie
Zaailing
Waterpartij
- schaatsenrijder
Reflectie in de Schemering
Omgeving
Out April 7th 2023 on LP/CS
through
Not Not Fun
records (NNF388)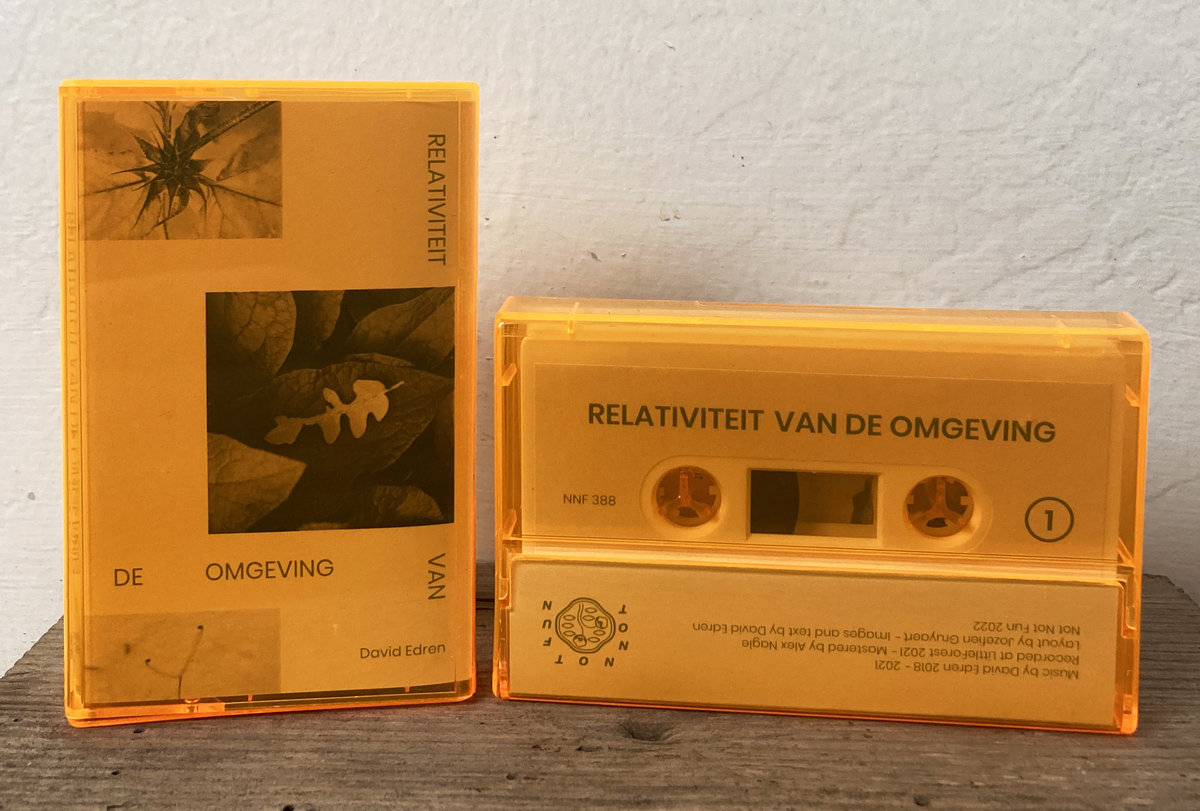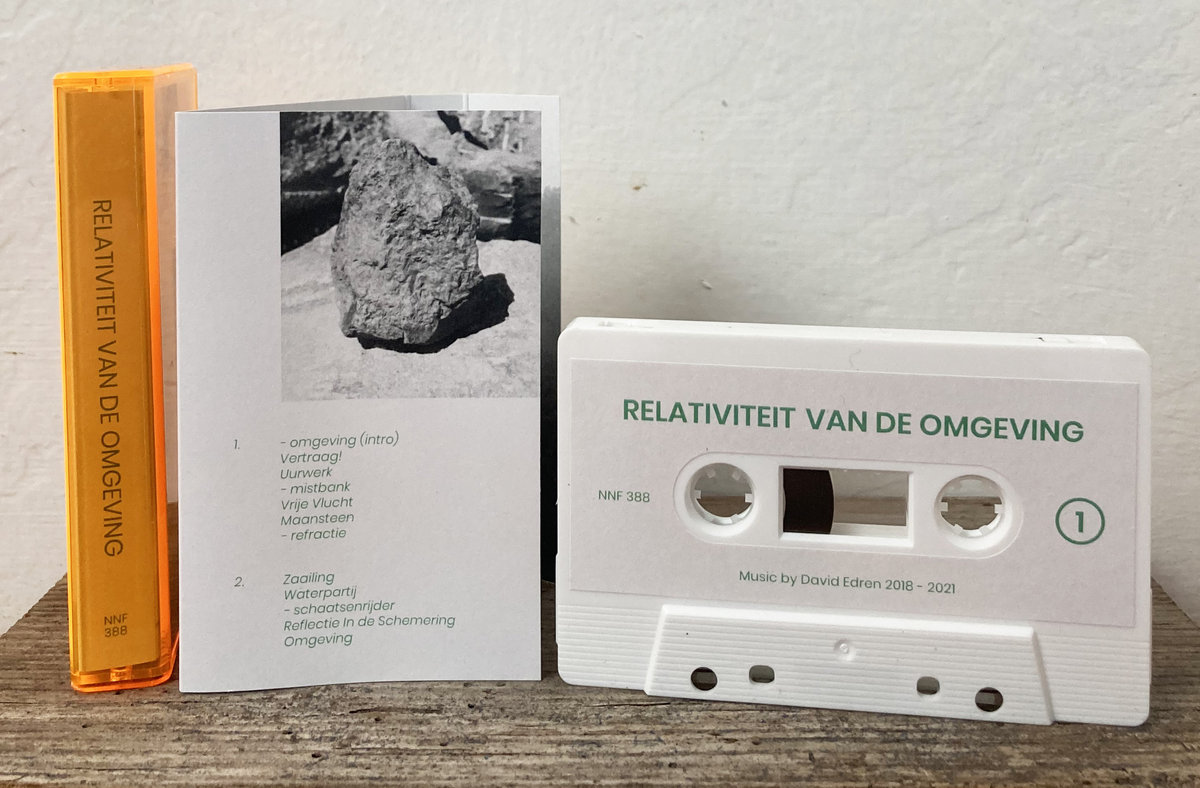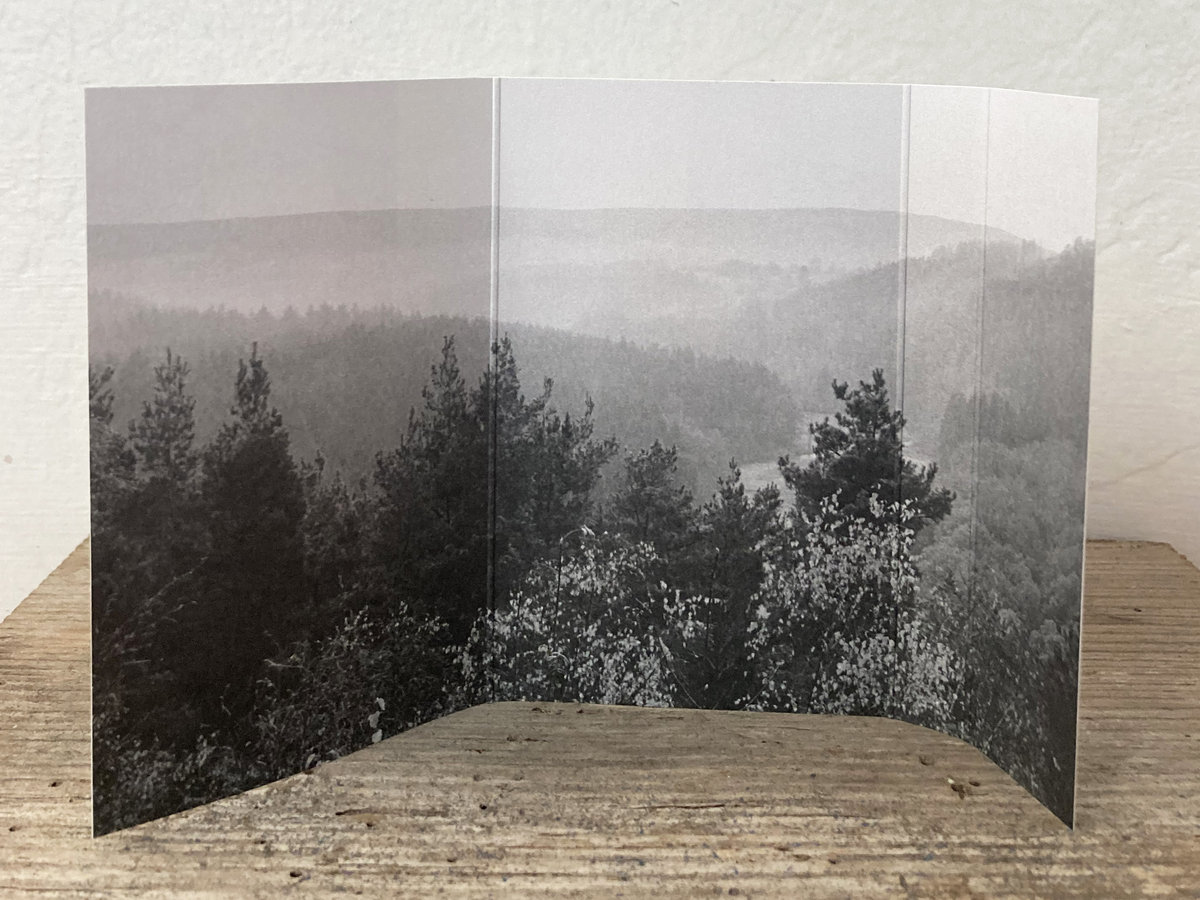 Music by David Edren 2018-2021
Recorded at LittleForest 2021
Mastered by Alex Nagle
Images and text by David Edren
Layout by Jozefien Gruyaert

Antwerp synthesist David Edren describes his latest solo collection in conceptual terms: a harmony of space and time, elements and environments, perception and impermanence. Conceived in the morass of 2020, he began envisioning a widescreen suite of electronic compositions connected to the hidden rhythms of what surrounds and affects us. The 12 tracks of Relativiteit Van de Omgeving trace a chain of miniature terrariums, from misty meadows and moonlit gardens to cosmic vistas of asteroid showers. It's music both subtle and symphonic, attuned to the sweeping planetary clockwork of water and wind, birds and insects, seeds scattered in soil forever being reborn: "skating the thin ice of ideas, like a heroic water strider." NNF
---
Flow | 流れ

(2023) - available
here
Proud to announce a collaborative album with
H.Takahashi
, featuring music recorded in 2020-2021.
The union of Antwerp synthesist David Edren and Tokyo minimalist Hiroki Takahashi is a fit so natural as to feel preordained. Both traffic in subtle shades of contemplative electronics, marked by patience, space, and poetic restraint. And both have rich histories of curation and collaboration. Mutual fans of one another's work, they began sharing stems in the latter half of 2020, which slowly blossomed into a collection of multi-hued compositions inspired by notions of connectivity and impermanence, translated for east and west: Flow | 流れ.
tracks:
Dusk Decorum | 黄昏 礼節
Cascade | 滝
Ghost Count | 木霊数え
Canter and Gallop | 駈歩と襲歩
Stalactime | 鍾乳石時計
Light Blue & Plink | ベイビーブルー & プリンク
Shift Register | シフトレジスタ
Out February 10th 2023
Aguirre Records
(ZORN97)

Opener "Dusk Decorum | 黄昏 礼節" maps the mood of what's to come, elegantly pirouetting and percolating through an expanding vista of looming stars and half-light horizons. Takahashi describes Edren's arrangements as evoking "a strange feel, something we haven't heard much of before." The sensation is one of "in-betweenness," a restless current whispering beneath the beauty, like seasons seen in time-lapse footage: flickering but infinite, transience turned permanent. Takahashi's signature sculpture garden tones plot spiral patterns over which Edren cascades dazzling pointillist synthesizer coloration. The pieces veer between delicate and dilated, micro and macro, their aperture forever softly in flux.

From the oscillating orchestral lullaby of "Stalactime | 鍾乳石時計" to the sweeping, sparkling dream sequence closer, "Shift Register | シフトレジスタ," the album achieves the elusive goal of being more than the sum of its parts. This is music of rare air, elevated and amorphous, shimmering just out of reach. Though Edren and Takahashi have yet to cohabitate the same room in person (a fact that should be rectified soon by an astute festival booker), their palettes and poise are perfectly paired, twin fragilities woven into seven radiant and regenerative vibrational states. The cover design of a beatific, beaded leaf rippling on the surface of a hidden pond aptly captures the record's muted majesty. Takahashi's quiet pride is justified: "We are very happy with this time-consuming and carefully crafted work."
Music By
H.Takahashi
and
David Edren
.
Recorded 2020-2021 Tokyo|Antwerp.
Mixed & Edited by David Edren at LittleForest, Antwerp.
Mastered and cut by Anne Taegert at Dubplates & Mastering.
Artwork by Vica Pacheco | Sleeve Design by Yudai Osawa.