---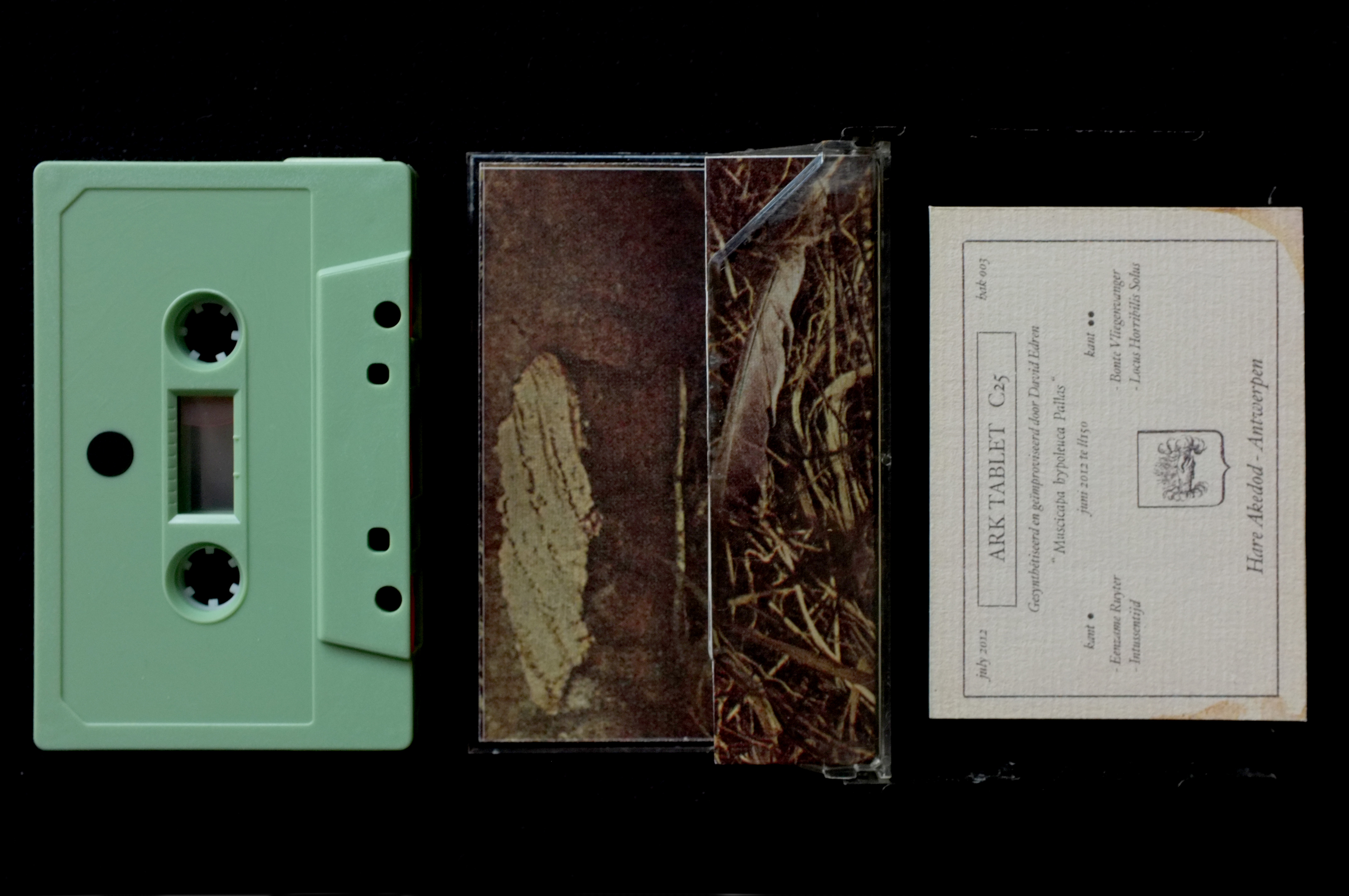 Ark Tablet
(2012)
Released july 2nd 2012 by Hare Akedod [HAk003]
Recorded june 7th, 8th and 9th 2012 at ll150, Antwerpen.


Geïmproviseerd door David Edren te ll150.

"Muscicapa Hypoleuca Pallas"
Limited Edition of 25 Olive Green Tapes in vintage cassette case (choice of mustard yellow, textured black, white or dark grey) with fullcolour double sided artwork and insert.